An AMF International Conference
Technical Program Developed & Organised by Porter GeoConsultancy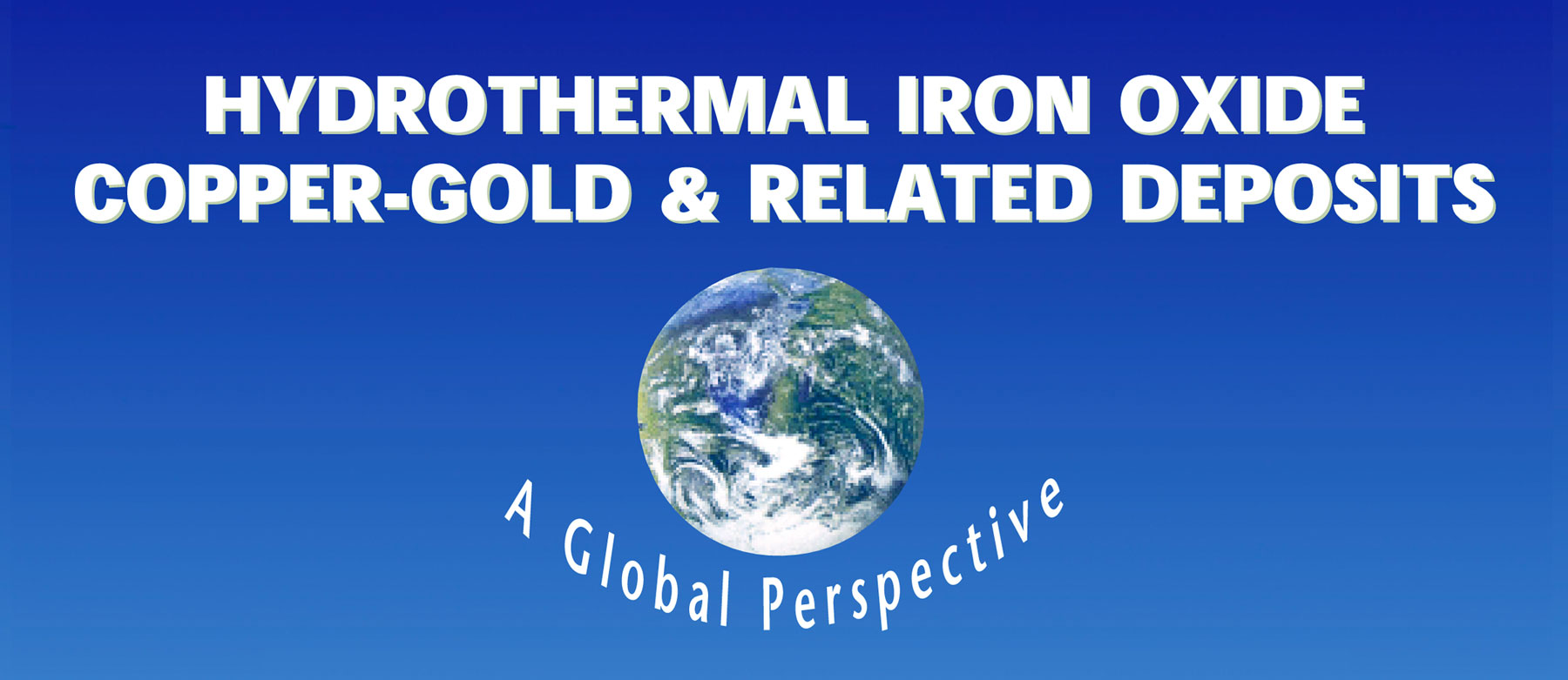 CONFERENCE & EXHIBITION


Perth, Western Australia, 4-5 December 2000



---
CONFERENCE OVERVIEW
The discovery of a number of giant orebodies over the 25 years prior to the conference, particularly at Olympic Dam and Ernest Henry in Australia, Salobo, Igarape Bahia / Alemão and Sossego in the Carajas District of Brazil, and at Candelaria in Chile, has led to the recognition of an important family of iron-oxide related mineral deposits.

Other deposits now commonly considered to be part of this family include the magnetite-apatite deposits of the Kiruna district of Sweden and South-east Missouri in the USA, the giant Bayan Obo Fe-REE-Fluorite deposit in China, the Vergenoeg Fe-Fluorite mine in South Africa, the Great Bear Magmatic District deposits in northern Canada, as well as other important Fe and Fe + Cu-Au-Ag deposits in the Andes (eg. Mantos Blancos, El Soldado, El Romeral), while some believe the enormous carbonatite hosted Palabora Fe-Cu-Au-U-REE orebody has the same affiliation.

These and other important deposits were the focus of a major international conference organised by Porter GeoConsultancy for the AMF in late 2000 which included papers on the latest research into these deposits, delivered by top experts from around the world. In addition, there were practical descriptive presentations, given by renowned experts and by industry geologists, on both the deposits that are leading examples of these ore types, and on the metallogenic provinces that host such deposits.

This conference was the successor to those held in 1996 and 1998 which addressed "Porphyry & Hydrothermal Copper and Gold Deposits". All three attracted large attendances from Australasia and around the world. This conference had over 270 delegates and continued the series, shifting the theme to cover this important and topical family of deposits, while broadening the range of commodities considered.

The conference was of interest not only to geologists involved in copper and gold exploration and mining, but also those interested in iron, uranium, rare earths and other base metals.

The aim of the conference was to obtain a better appreciation of the common characteristics that link these deposits, and to resolve some conflicting views and apparent inconsistencies between provinces and periods, as well as defining just what qualifies a deposit for membership. Most importantly, through global comparisons and the bringing together of worldwide expertise in this area, it is believed that a clearer understanding of exploration criteria for large deposits of this type began to emerge.

Prior to the conference there was an AMF organised two day workshop on Iron-Oxide Related Ore Deposits delivered by internationally renowned experts, held in Perth on 2 & 3 December 2000.

---
PAPERS & AUTHORS
Eighteen papers were delivered at the conference, including four keynote presentations and fourteen other papers on individual deposits and districts embracing ores generally accepted as belonging to the family.

A companion monographwas compiled and editied by Porter GeoConsultancy contained the full text of all of these papers plus additional contributions not delivered at the conference. This quality, 350 page monograph which contains 24 individual papers was presented to all delegetes in lieu of a Proceedings Volume, and has been published and sold internationally with considerable success.

Titles, authors and abstracts for all 24 papers that constitutes the first volume of that monograph, including the 18 papers presented at the conference, as well as details of its purchase may be read by clicking on
Monograph
The technical program for this conference and the companion monograph were developed, organised and edited by T M (Mike) Porter of Porter GeoConsultancy Pty Ltd for the Australian Mineral Foundation (AMF).
---
Porter GeoConsultancy Home Page | More on This Conference | Monograph | About AMF
---