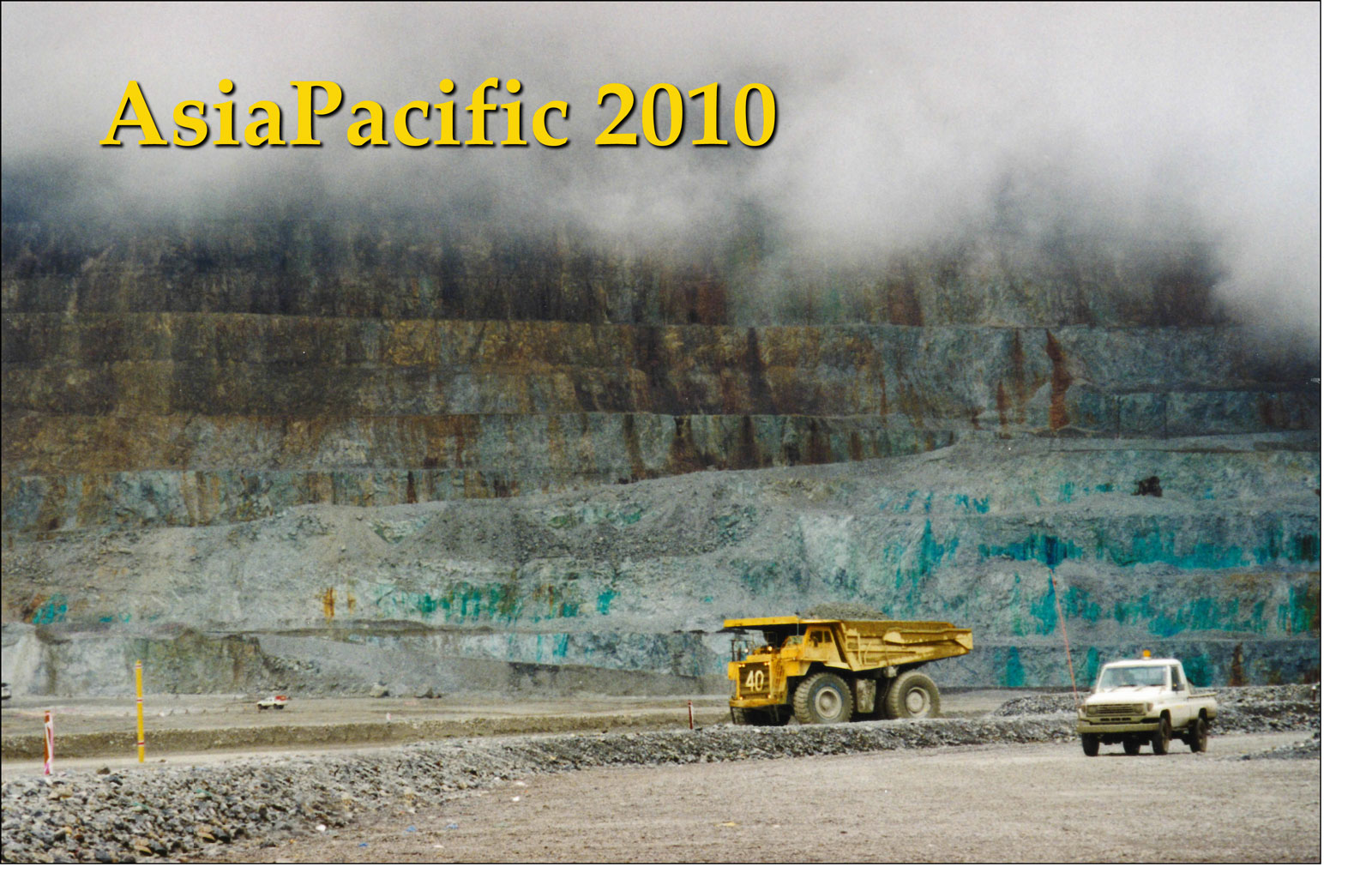 Porter GeoConsultancy continued its International Study Tour series of professional development courses during October 2010, by visiting a representative selection of the major, high grade, porphyry (±high sulphidation overprint) copper-gold deposits of the Asia Pacific.



The full tour commenced when the group assembled in Ulaanbataar, Mongolia on the evening of Sunday 10 October, before visiting deposits in that country, the Philippines, Indonesia, Papua New Guinea and Australia, ending in Sydney, NSW, Australia on the evening of Tuesday 26 October.



Participants were able to take any 3 or more days, up to the full tour, as suited their interests or availability, joining and leaving the tour at appropiate locations along the route.



Visits involved detailed presentations, generally covering the geology, alteration, mineralisation, geophysical expression and discovery of the deposit, followed by the opportunity to study the mineralisation and hosts exposed in the mine and/or the field, as well as viewing representative drill core intersections through the deposit.



Photo Album - See who took the tour and what they saw



The countries/regions and deposits visited were as follows:


Mongolia, North Asia

•
Oyu Tolgoi
is a giant high sulphidation overprinted porphyry copper-gold-(molybdenum) deposit located in the Gobi Desert of southern Mongolia, ~80 km north of the Chinese border, Monday 11 and Tuesday 12 October, 2010.

Philippines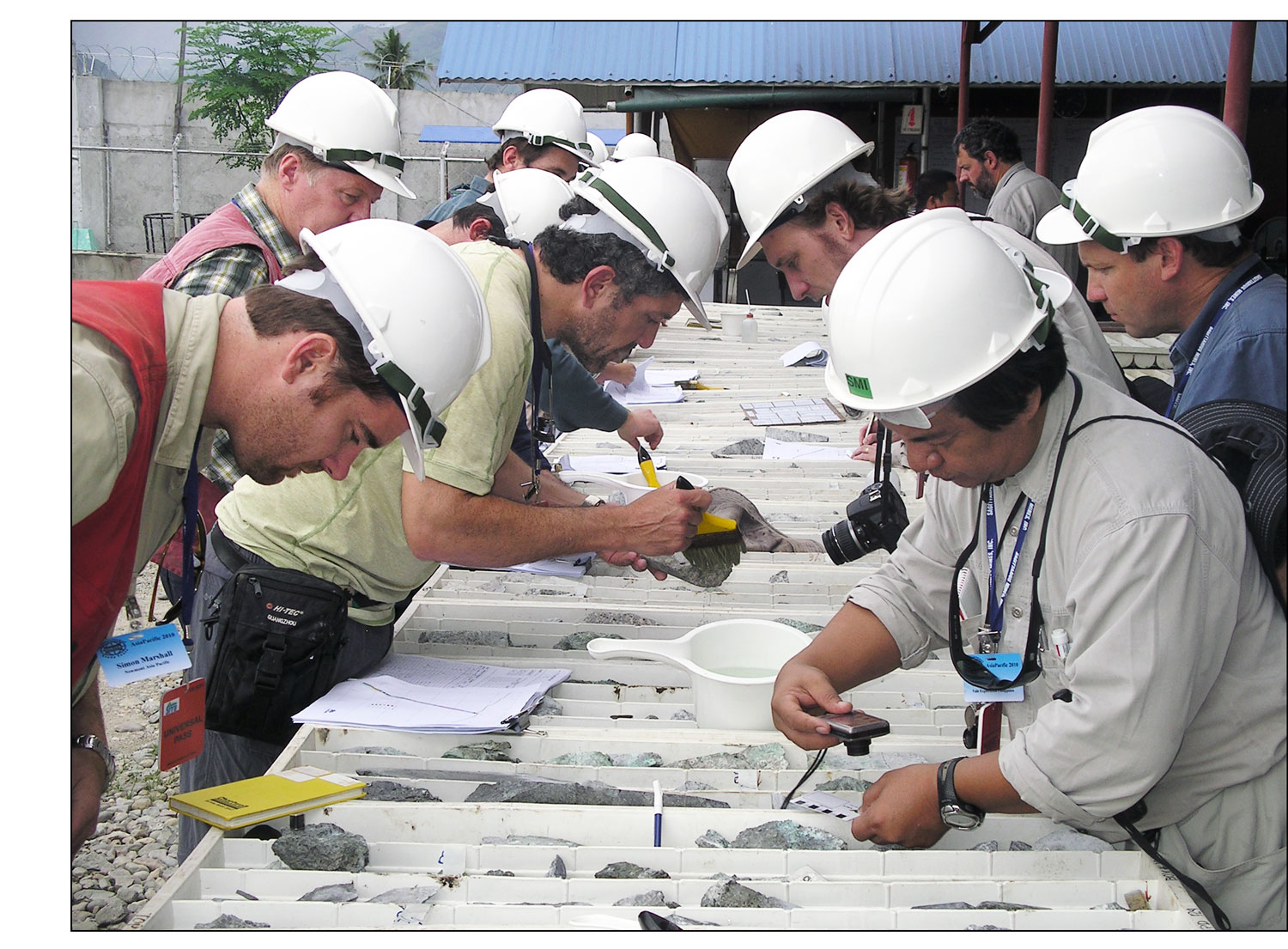 •
Tampakan
- is a strongly telescoped copper-gold deposit pair of high sulphidation-epithermal ores overprinting older, erosionally exhumed, deeper-level porphyry-Cu mineralisation, located ~65 km north of General Santos City, southern Mindanao, Thursday 14 and Friday 15 October, 2010.

Indonesia

•
Batu Hijau
- porphyry copper-gold deposit lies within the east-west trending Sunda-Banda magmatic arc, on the south-western corner of the island of Sumbawa, central Indonesia, Monday 18 and Tuesday 19 October, 2010.

•
Grasberg and Ertsberg
- a diverse cluster of giant porphyry and skarn copper-gold deposits in West Papua, intruding a carbonate sequence in the core of the Papuan Fold Belt that forms the spine of the island of New Guinea, Thursday 17 and Friday 18 November, 2011.

Papua New Guinea

•
Golpu / Wafi
- that are ~1 km apart, and part of a complex hydrothermal system comprising porphyry, and high and low sulphidation Cu-Au mineralisation respectively, with overprinting alteration relationships, Sunday 24 October, 2010.

Southeastern Australia

•
Cadia Valley Operations (CVO)
- porphyry gold-copper deposits hosted by an Ordovician shoshonitic volcano-intrusive centre of the Macquarie Arc, in New South Wales, Tuesday 26 October, 2010.


The full tour involved over 21 000 km of travel, with the long distances between sites in most cases requiring a separate travelling day. This was compensated at a number of locations with two days on site. The remote settings of most deposits required charter aircraft and helicopter flights, as well as sea transits and charter minibus transport, in addition to the long commercial airline flights, an number of which were overnight.



The tour was planned, organised, managed and escorted by Mike Porter of Porter GeoConsultancy Pty Limited.